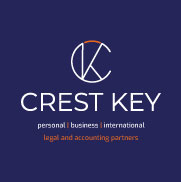 Are You or a Loved One Getting Older in Nevada And Looking To Preserve Assets To Avoid Being Wiped Out By Astronomical Health Care Costs And Want To Explore Your Life Planning Options?
Services We Provide
Medicaid Planning
Alzheimer's / Dementia Care Planning
Hospice Care
Nursing Home or Assisted Living Care Planning
In-Home Care Planning
Other Long Term Care Planning
Why Plan NOW (and not tomorrow):
Gives you time to find alternatives to pay for care, so you can preserve hard‐earned assets

Allows you to keep all or most of your assets, rather than making avoidable payments for care

To leave your loved ones what you've worked a lifetime for

Makes the most of Medicaid's safe harbor provisions

Medicaid eligibility is very complex and the rules change frequently. Even simple errors can result in a denial of benefits. We can take care of this for you.
Why Choose Crest Key To Help You With Medicaid Planning?
Caring & Compassionate (truly)

– We're sorry for your loss and understand you are experiencing a difficult time. We handle the court process and taxes so you are not overwhelmed with anything more than you already have to do.

You Don't Pay Directly

– Our legal fees do not come out of your pocket, but rather they come from the estate when it is settled.

Avoid Personal Liability (truly)

– we guide you away from common mistakes that cause you to be personally liable.

Unique Experience

– As a Medicaid Planning Lawyer we ensure court paperwork is completed properly to expedite the settlement of the estate and saves on legal fees.

Tax Elections

– As expert CPAs we often reduce taxes paid by claiming tax elections in Probate Court documents. This shows the IRS you know what you are doing.

Efficient

– Our approach is to be fast, efficient and not complicate cases.

Highly Rated & Reviewed – 10.0/10.0 rating with over 100 5-star reviews by respected legal website Avvo.com; 4.9 review rating on Google. See some of our client reviews below.
Highly Responsive

– We pride ourselves in fast response times when communicating with our clients. We will never let your questions or concerns go unaddressed.

Proven Track Record

– We've helped hundreds of families and executors like you with the probate court and settling estate matters.

We Keep You Updated

– Because we understand you want to know what's happening with your probate at all points in the process.

No Case Is Too Difficult or Complex

– This is where tenacity and knowledge of the law matters. We do what is necessary even in difficult cases.

Personalized Attention

– We respect and understand every client's needs are unique. We give you the attention you deserve.

Assembled Team of Professionals

– In addition to our legal and CPA team, we work closely with other professionals to help you obtain advantageous tax elections, sell property, and handle unique assets. If you wish, we are happy to introduce you to the other professionals. We do not receive any kickbacks for introductions.

Flexible Meeting Times

– To accommodate your busy schedule.

Where We Serve You

– Our office is in Las Vegas and we are physically meeting with clients in our office as well as doing consultations by phone or virtually. We also help with Medicaid Planning throughout Nevada.

2nd Opinions Available

– Already have a lawyer? We can provide you with a 2nd opinion (and peace of mind) on your case.

Available 24/7

– We answer the phone literally 24 hours a day 7 days a week. You may also contact us by the form on this page.
Ask A Question
Describe Your Situation or Request A Consultation
Call (702) 202-4153
or fill out the short form below. We will usually respond within 1 business day but often do so the same day. Don't hesitate, your questions are welcome.
The information you provide will be used to answer your question or to schedule an appointment if requested.
Your Information is safe with us. We respect your privacy.
required fields *
About Life Planning and Medicaid in Nevada
Life planning encompasses many aspects of one's life as they move into the "2nd half" of their lifetime. Much of the focus ends up being financial and health care related and includes Medicaid eligibility and planning, alzheimers / dementia, in-home care, nursing or assisted living homes, hospice and other long term care. For business owners it typically includes a plan for whether the business will be passed onto the next generation or sold. Those with significant assets can plan to avoid or minimize estate taxes while protecting their assets through the right trust(s).
Medicaid offers more comprehensive long‐term care coverage than the Medicare program, and because long‐term care costs are so high, many middle class seniors rely on Medicaid to pay for their care. A common misconception about Medicaid is that you have to impoverish yourself and your family completely before you can qualify for long‐term care coverage. This is simply not true.
When Should You Plan
There are 2 categories for Medicaid Planning. They are crisis planning and pre‐need planning.
This is for people who are facing an imminent need for long‐term care of some kind whether it be alzheimers, nursing home, hospice or other care. Because of the intensive nature of legal work involved, this type of planning tends to be more expensive than pre‐need planning
Pre-Need Medicaid
Planning
The best way to plan for long‐term care is to do so well before the need arises. By beginning early enough, it allows you to take advantage of the five year look‐back period among other benefits.

Clients Reviews – CrestKey
Ann Sprague

"My 90+-year-old Japanese neighbor has been a client of Kirk Kaplan, Esq., CPA, for many years. She has a fairly complex couple of trusts and then there is the international factor with many beneficiaries residing in Japan. I always attend the meetings with her because, even though she is sound of mind, she is extremely hard of hearing and often needs assistance with what is being explained. Mr. Kaplan is patient and kind, and always spells everything out very carefully so that she can understand. He also understands the Japanese culture well and respects the etiquette rules. I know I am speaking for her when I say, Kirk Kaplan is the best! Thank you!"
Joan Dukore

"I hired Kirk Kaplan to look into my mother's estate for me. He was excellent at explaining everything, and letting me know why and how the process worked. I can really appreciate getting one's affairs done early and the pitfalls that can happen if not. I will definitely be hiring him again soon to get my estate in order."
Janet Ward

"Kirk prepared our family trust. Kirk is extremely thorough and made the process easy and gave our family a great sense of security. When he reviewed the trust page by page he brought up long term plans and items we had never considered. Not only financial but also health and care for our teens. It feels great knowing all of our needs are met and worry our children do not need to deal with later in life."
Actual Words Clients Have Used to Describe Us & Their Experience:
"we always had quick replies and resolution to problems as they arose", "finally we found a trustworthy Attorney that delivers what he promises", "outstanding attorney that gave full spectrum advice on a variety of issues", "exactly what we needed and wanted and in the end provided a well protected trust", "excellent at letting me know why and how the process worked", "the staff are so professional and courteous", "very thorough and detailed", "courteous, prompt, helpful and professionalism was well noted", "it feels great knowing all of our needs are met", "professional, patient and informative", "answered all of my questions and concerns professionally and honestly", "extremely thorough and made the process easy and gave our family a great sense of security", "holds a broad wealth of knowledge on the intricate elements on the law", "I am fortunate to have found an attorney with great knowledge, integrity and a great personality", "kind, compassionate, a good listener and provided excellent guidance throughout the process", "my life is much better now thanks for his excellent work", "without fail, Kirk has provided me with solution to my needs all resulting in positive outcomes", "Kirk took the time necessary to educate me and to answer every question I had regarding our case"
If these are the qualities you are looking for in a Law Firm, then contact us to see if we are right for your situation and how we can help you and your family.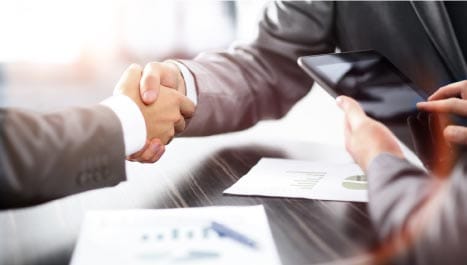 What To Do Now
We welcome your questions and want to understand your situation to help you move forward and achieve the peace of mind that comes with having everything done properly and efficiently. Call our law and accounting office (702) 602-5547 with questions, a description of your situation to see if we can assist or to schedule a consultation. Or you may simply fill out the form above on this page. Your form will be directly emailed to our office and you can expect a reply within 1 business day and often within hours the same day. All information you share is confidential.